– FEATURED TRACKS –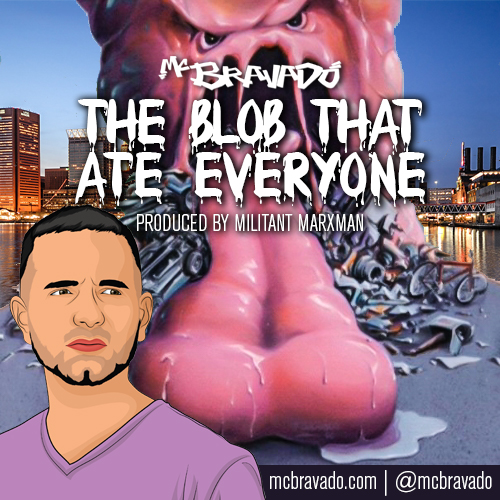 This track is off the compilation series "The Monsters Are Due On Crayon Beats (Part 3) – Listen to the entire series by clicking here.
MC BRAVADO PRESENTS: WALK THE LINE
This EP showcases an artist interweaving an iconic musician's experiences, outlooks, and soundscapes with those of his own, resulting in a thoughtfully crafted, well-executed conceptual EP that does both parties justice.

TAKE A LOOK AT OUR LATEST VISUAL RELEASES OFF WALK THE LINE!
BELOW YOU WILL SEE THE OFFICIAL MUSIC VIDEOS FOR BOTH GRIMY/SHINY (RING OF FIRE) FEATURING JOSH MITCHELL AND RAPPER/TEACHER (WALK THE LINE) FEATURING SC STATIC AND NO NAME OF THE CYPHER JUNKIES
"Cash permeates every song on this album, justifying the album title and adding a trans-generational and trans-genre correlation that elevates the music. It's fascinating to see a more-than-emerging artist empathising with the reformed Johnny, who made it out of his drug fueled ring of fire with only a few scars."
-Eddie Mumford, 24ourmusic.net
Click here to read the entire Walk the Line EP Review on 24ourmusic.net

"MC Bravado rolls out comedic, yet mind stimulating lyrics as he talks about being afraid of death, social conditioning and instilled fear within organized religion, and the routes taken to rid one's sins, while encouraging acceptance and unity amongst all."
-crayonbeats.com
Click here to read the Walk the Line EP Review on crayonbeats.com

Get MC Bravado's Album "The Illy Ad" & his latest "Walk the Line" EP on iTunes!

Interested in purchasing a physical copy of MC Bravado's "Walk the Line" EP?
Click the button below.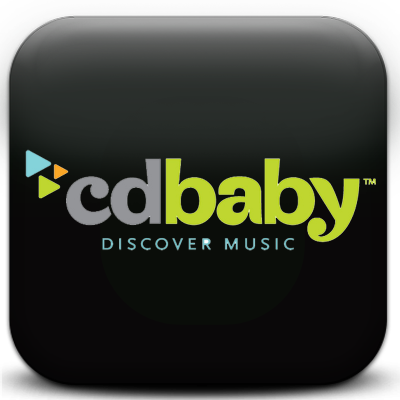 Background
MC Bravado is a transcendent rap artist whose origins are in the NYC area; he currently works and resides in Baltimore, Maryland as a high school English Teacher.
Prior to this Cypher Junkies member's latest release, MC Bravado worked with the likes of Mac Lethal, Copywrite, J57 and KONCEPT of BBAS, EP of the Doppelgangaz, Dylan Owen, and more. His unflappable, left-field approach, distinct delivery, and almost peerless lyricism continue to make him an artist to watch, with each well-received entry in NY Native's ever-growing catalog seemingly outshining its predecessor.
Concept-based EP
One of the many reasons that MC Bravado has made a name for himself on the indie hip-hop scene is his unorthodox approach. In an era where most albums are glorified mixtapes about drug money and female conquests, MC Bravado remains calculated, versatile and yet unified conceptually with his approach. Discerning whether he's being honest, hyperbolic, or satirical requires an open and thoughtful ear on part of the listener; he seeks a similar keenness of them as that of an AP student in one of his classes.
MC Bravado has put together an EP that is completely concept-based and this is what sets him apart from about 90% of the artists trying to make it today. His latest work represents a stark contrast to the vast majority of hip-hop's "cheap sampling" stigma: an artist interweaving an iconic musician's axioms with those of his own both sonically and conceptually, resulting in a thoughtfully crafted, well-executed conceptual EP that does both parties justice.
Walk the Line
His brand-new concept-based EP is called "Walk the Line" and it is a collection of songs created as a tribute to an iconic songwriter and performer Johnny Cash, who has always resonated with MC Bravado on a deep, personal level.
In fact, each track on the EP is based on a Johnny Cash ideal, hardship, or moment of clarity. When reflecting upon his latest labor of love and hate, MC Bravado emerges thoroughly confident that the ode to Johnny Cash is indeed his most polished and ambitious work thus far. This free project was released on October 13, 2014; the date that Johnny Cash was inducted into the CMA Hall of Fame.
"Walk the Line" was created with the help and patronage of a talented cast of contributors, which include Anthony Vincent Valbiro of Ten Second Songs, Soul Khan of the Brown Bag All-Stars, Aaron Chamberlain of Time Police, Josh Mitchell, Marc Beatz, Fonte Cruise, & Seth Bright of Triple 8 Music, SC Static, No-Name, C-Nature, and Militant Marxman from MC Bravado's own Cypher Junkies' crew.

For booking or any other information, feel free to get in touch!